Erika remnants to soak Florida as Tropical Storm Fred forms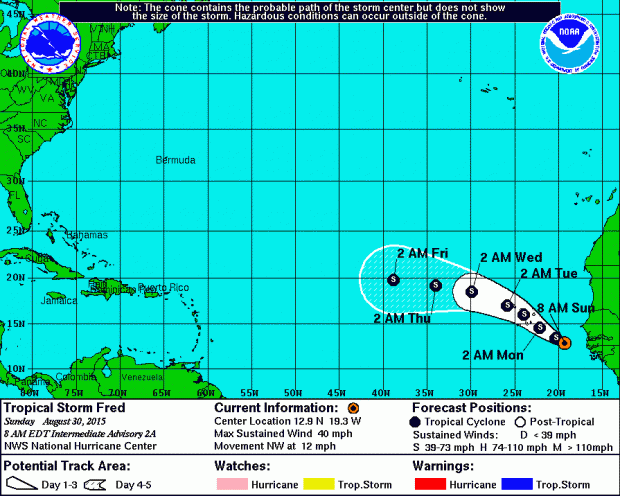 Sixth Tropical Storm Of 2015 Atlantic Season.
Tropical Storm Fred — the sixth tropical storm of the Atlantic hurricane season has formed — and as of this morning [Aug 30] is about 315 miles off the Cape Verde Islands. National Hurricane Center said, " Fred is moving toward the northwest near 12 mph [19 km/h] and this general motion is expected to continue through Tuesday.

Share this article: