Knewton opens up its $100M+ learning platform that discovers how you learn
A personal tutor, available at the click of a mouse.
Imagine if your teacher knew that you learned math best between 8:40 a.m. and 9:15 a.m. For all those students who have had trouble wrapping their heads around a subject — and who hasn't? — a New York City-based company called Knewton has a free solution.Hoping to bring its adaptive technology directly to students, teachers, and creators of "open" educational content, ed-tech company Knewton announced Wednesday the launch of a new online platform that relies on big data to match individual learners to the specific instructional materials that are ostensibly best-suited to their own learning needs and styles.Knewton.com, the new platform launching today, is not a database or search engine, but a "digital textbook" using advanced data analytics to create highly individualized lessons that change and assign unique content and assessments to students as they work through topics. It can keep the advanced ones from getting bored and the struggling ones from falling behind, because every kid, no matter their level of proficiency, is encouraged to move at his or her own pace.

But what sets Knewton apart is that while the traditional textbook industry uses expensive, closely protected lessons, this company says it taps into a rapidly growing, but disorganized pool of user-generated content. "We're now powering the rest of that content around the world," said David Liu, Knewton's chief operating officer, in an interview last week at the company's Midtown headquarters. "It's freely available, and we're making adaptive learning available for any individual in the world." The platform was seeded with more than 100,000 curated pieces of educational content, 90 percent of which comes from the open educational resources (OER) creative commons, or user-generated content, according to Liu. Users can upload their own content to the platform as well, and once enough users do so for any given subject, the lessons for that subject spring to life and begin to adapt and change. Now, any teacher, student, parent, or other learner can learn — at no cost — K-12 math, English, science, and history, with other subjects coming. It means drafting more lesson plans, digging up more reading materials, and creating more assessments than they would have to if they stuck to the old-fashioned, if imperfect, method of teaching to the middle.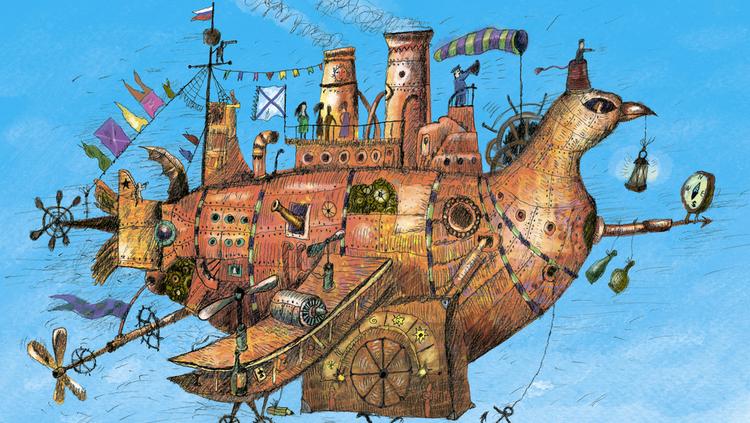 If you take a lesson in basic algebra, for instance, the platform — currently in public beta — serves up small pieces of content and accompanying questions, with answers either multiple choice or free text. As time passes, it will learn what content works best to effectively teach a subject, how each student learns and what will most effectively bring each student to mastery of a subject.

The sheer amount of work that personalized education requires of the educator is one reason why so few large and needy public schools haven't adopted personalized models at the same rate as their better-funded private school counterparts. The traditional U.S. textbook industry Knewton is out to disrupt is expected to reach $16.56 billion by the end of this year, up 4.7 percent from the year before, according to a Simba Information study on Market Research.

It can see exactly how and why a student is having trouble with a subject and assign the perfect content to fix the problem. "Educators have created unfathomable quantities of high-quality learning materials," Knewton COO David Liu, said in the release. "Until now, much of this content has been trapped on teacher's PCs, meaning some of the world's best materials are only used by handfuls of students." Calling Knewton a "giant robot tutor in the cloud," Ferreira said the software "plucks the perfect bits of content for you from the cloud and assembles them according to the ideal learning strategy for you." He envisions it used by students as a supplement to classroom learning. "I'm totally supportive of data mining and personalized instruction but it seems to me they are making unsubstantiated claims," said Richard E. As each question is answered correctly or not, the platform immediately scans its repository of content to serve up the next best explainer and assessment, based on "what you know and how you learn best," as the company says. That could mean that Knewton's "closed" algorithms and statistical techniques will be a significant turnoff for many OER providers. "There's a red flag raised by any company making claims about the value or effectiveness of learning resources without allowing the public to see what those claims are based on," he said. Clark, a professor of educational psychology at the University of Southern California and an expert on computers and teaching. "It's a terrific idea.

Teachers and others can upload unrestricted content in small chunks, which is then "calibrated" — tagged and organized — by the platform and by humans. Knewton was founded in 2008 by Ferreira, a former executive at test-prep giant Kaplan, derivatives trader at Wall Street powerhouse Goldman Sachs, and strategist for John Kerry's unsuccessful 2004 presidential campaign. I think it's possible, but I don't think they're doing it." Knewton has an open platform, which means any user will be able to upload lessons, content and tests. Clark said he was concerned that means Knewton has not validated the effectiveness of the lessons. "People get distracted by big data, and they don't focus on how you go about teaching people," he said.

But to date, Knewton's analytics engine has "powered" only the proprietary content of the educational publishers with which it partners, including heavy-hitters such as Pearson and Houghton Mifflin Harcourt. That technology allows those publishers to upload things like quizzes, reading assignments, videos, and more, and as students interact with the content, the system assesses how well each piece of content performs for a given type of student. As users upload and share their own lessons and content over time, the materials that help students learn the most will be recommended more often to similar students, so a kind of automatic vetting will occur, according to Ferreira. In preparation for today's launch of the artificial intelligence-powered service, Knewton spent the past several months with about 25,000 beta users running through the lessons so the software could learn which classes worked best where. "Our algorithms determine the most appropriate content to present to a student in any given scenario," said Liu. As soon as the student begins interacting with that content, Knewton begins harvesting reams of data and comparing that information to the data already collected on the company's millions of other users.
A study conducted by Knewton found that students using the platform showed a half-grade improvement in biology, chemistry, physics, and anatomy/physiology. Through a mind-boggling series of probability calculations, Knewton's algorithms then begin determining which content is most likely to help the user learn what he or she has not yet mastered in the most efficient, engaging way possible. That's different from competitors like Khan Academy, the free, online tutor which offers lessons from a large yet relatively stable library of content that is not designed to be tailored to individual students.
The company, which has raised $105 million so far, envisions premium versions of the public platform, such as private label implementations for businesses. It can predict when a student will struggle with specific material, Ferreira said, and deliver lessons designed to improve the student's skill in that weak spot. For teachers, Knewton helps solve the problem of personalizing lessons for an entire classroom. "The teacher gets real-time data and the ability to manage a class and different paces," he said. While many learning platforms boast that they adjust next questions based on previous answers, he said Knewton's data-driven process is fundamentally different because it offers a hyper-personalized path created on the fly from the best content components on that subject, geared to that user.
For now, the company doesn't have internal targets on user-growth, but is focused on improving the "learning outcomes" of its algorithms, in other words, how successful the software is at teaching. Knewton executives say they will not sell student data and will only share it for educational purposes and with the consent of a student or her parent. By contrast, he said, the other platforms are "choose-your-adventure" decision-tree systems whose paths are pre-defined by a subject matter expert for large groups of users, based on the number of correct answers. In the future Liu expects the company will launch a downloadable app and eventually, sell premium "white label" services for companies that don't want everyone learning what they teach. "Putting all these things together we're releasing what we think is the most powerful education tool ever created," said Liu. "And it just keeps getting more powerful."
Instead of serving each student the same video, though, the system would conduct an initial assessment to determine that student's skill level down to the percentile. That process of statistically "norming and calibrating" content, Ferreria said, is akin to the huge investment that standardized test makers put into developing questions that might appear on an exam such as the SAT.
The company has already received intense scrutiny from privacy advocates over its collection of millions of data points on individual students for creation of extensive "learner profiles." And that was in the context of Knewton's enterprise business with publishers, through which company officials say they don't collect or maintain any "personally identifiable information" on individual students. The new consumer-facing platform, on the other hand, will require students or their parents to create an account specific to their child and agree to allow their child's information to be used to improve Knewton's educational services. All of this happens without much teacher involvement at all. "Teachers need more time and better outcomes and they need a magic pill that's going to make that happen," Ferreira says. "That's what we're trying to give them." But Knewton is getting something back as well. Wolfe, for example, is a partner with the Learning Accelerator, a nonprofit that has helped lead a 12-state effort to procure high-quality OER for classroom use.
Then, the assignment gets automatically logged in Knewton's system, available not only to that teacher's class, but to millions of kids around the world. Absolutely," Green said. "But interaction solely with content has a limited effect compared to interaction with content, teachers, peers, and the web." The company won't sell or share student data, officials say, pointing out that Knewton is among the original signatories to the industry-led Student Privacy Pledge, a volunteer commitment to secure students' information and protect their privacy. That was a key facet of Amplify, a much hyped ed-tech startup that was backed by News Corp. and is now, as The New York Times put it, about to meet "an inglorious end," as Rupert Murdoch, its owner, hunts for a buyer.
What Knewton is attempting to pull off ought to be an easier sell for schools, both because it's free and because the teachers get to create their own curriculum, rather than relying on a company to do it for them.
Share this article: