Lawyer reveals details of arrest of 'clock kid' Ahmed, plans to file suit
'Clock Kid' Ahmed Mohamed, family suing Texas city, school for $15 million.
The law firm representing Ahmed Mohamed, who has become known as Clock Boy, has sent the Irving City Hall and Irving School District a letter demanding $10 million and $5 million respectively for the poor treatment of Mohamed. Attorneys for Mohamed, 14, and his family want $15 million in damages and apologies from several officials stemming from Mohamed's September 14 arrest, when he brought to school a homemade clock that a teacher flagged as a possible bomb. "As American citizens, all of us — even the ones with 'Muslim-sounding' names like Ahmed Mohamed — are entitled to have public officials with whom we come in contact to respect our rights," a letter addressed to Mohamed's former school district states. The so-called "clock kid" incident prompted outrage from some who claimed Mohamed was profiled for being a Muslim and wrongfully arrested by police and suspended by MacArthur High School for a simple misunderstanding. Mohamed's attorneys sent letters Monday to the city and the school district, claiming Mohamed's "reputation in the global community is permanently scarred." "One also would anticipate that Ahmed, quite reasonably, will have a lifelong fear of the law enforcement and educational establishments that have let him down so terribly," Plainview-based attorney Kelly D. Officials have 60 days to "comply" with the demands or face "civil action addressing the causes of action and events" related to the infamous clock incident.

Following the publication of this article, Van Duyne first told TheBlaze that "no one from the city has even seen the letter." She added, "Apparently, it was more important to get the letter to the media first." Roughly an hour later, the mayor confirmed that the city had received the letter from the Mohamed family's attorneys. The high-profile nature of his case, though, led to an invitation to the White House from President Barack Obama, an interview on Good Morning America, and attention from the Massachusetts Institute of Technology and Dallas Mavericks owner Mark Cuban. His family later revealed they were moving to Qatar, after accepting an invitation from the Qatar Foundation for Education, Science and Community Development. The school has been unable to tell its side of the story, owing to federal educational privacy laws, but if a lawsuit is filed, that muzzle will immediately be lifted. Mohamed's family has since moved to Qatar, an absolute monarchy which runs the country based on Sharia law and also has the fourth-highest number of slave laborers in the world.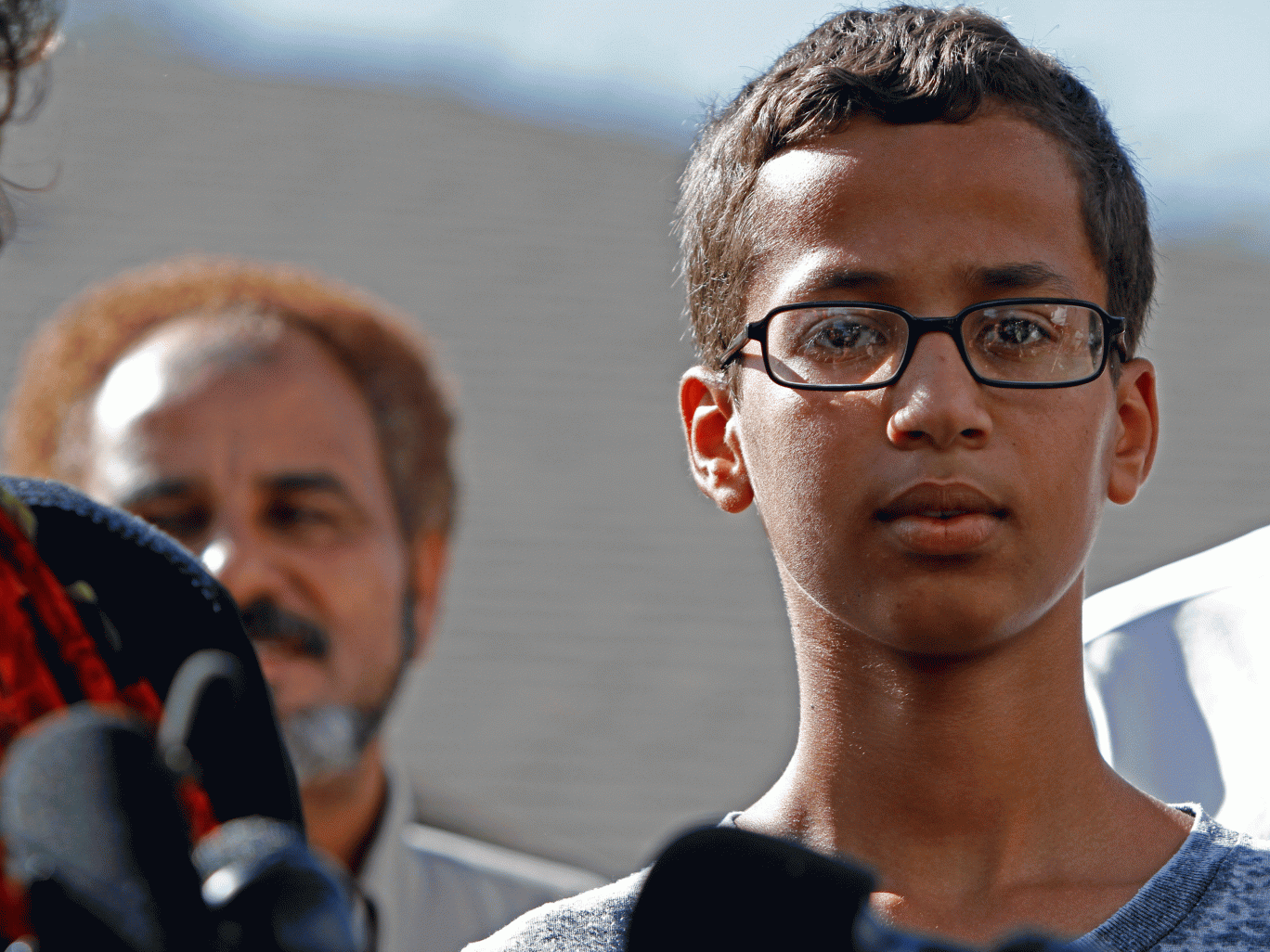 Share this article: