PNC Christmas Price Index Up A Mere 0.6 Percent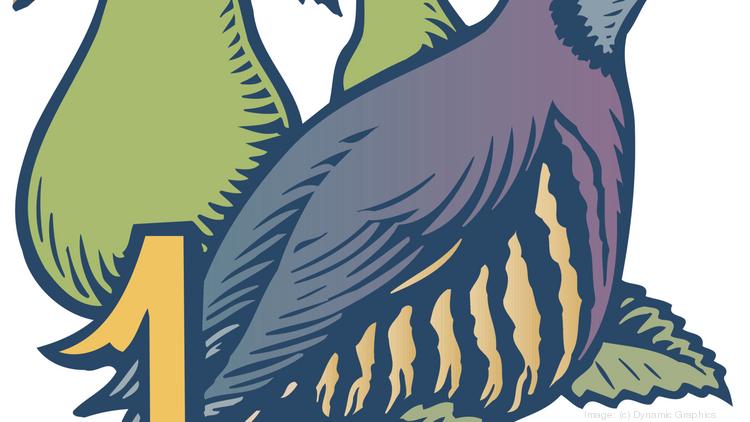 Cost of '12 Days of Christmas' gifts this year? $34K.
Good news for those of you who have three 12 drummers drumming and 11 pipers piping at the top of your Christmas shopping list – they don't cost a penny more than they did a year ago.Reflecting a steep decline in energy costs, lower inflation and slow-but-steady economic growth, the 2015 PNC Christmas Price Index (PNC CPI) experienced its lowest growth rate in six years at 0.6 percent in the whimsical economic analysis by PNC Wealth Management.

According to the 32nd annual report which measures the cost of the gifts in the holiday classic, "The Twelve Days of Christmas," the price tag for the PNC CPI is $34,130.99 in 2015, a mere $198 more than last year's cost and in-line with the government's Consumer Price Index, which has increased 0.2 percent over the past 12 months. "While the economy continues to chug along on a sustainable path, low commodity prices are keeping consumer costs down," said Jim Dunigan, chief investment officer, PNC Asset Management Group. "With only a few items in our index increasing in cost this year, True Loves should be thrilled that they can have their goose and better afford the gas to roast it too." The cost of each item was revealed this morning on an interactive website (www.pncchristmaspriceindex.com) that teaches consumers about the index through a real-life gingerbread branch experience. As part of its annual tradition, PNC Wealth Management also tabulates the "True Cost of Christmas," which is the total cost of items gifted by a True Love who repeats all of the song's verses.
To mirror the government's core CPI, which excludes energy and food prices, PNC removes the Swans – typically the most volatile item in the index – from its total index. Because partridges have been rediscovered by trendy foodies and backyard farmers, each tasty little bird is up 25 percent, though the tree it perches on nudged up 1.2 percent. As Internet prices tend to be higher, True Loves will have to splurge $43,626.73 ($9,495.74 more than buying "in person") for the convenience of online shopping this year. Pear Tree: Economists report that housing prices have been on an upward trend for the past two years, with the Pear Tree, as the home to the Partridge, increasing 1.2 percent.
The website also includes a historical view of the index as well as interactive educational tools for students and teachers who want to learn about the stock market. The PNC economists consider them unskilled laborers and therefore peg the cost to the minimum wage. (In case you were wondering, a modern dance company supplied the price of the ladies dancing and a ballet company is the source for the lords-a-leaping.) And if you're thinking that you can save money by ordering online, you've imbibed more of Grandma's eggnog than you can handle. The PNC Financial Services Group, Inc. (NYSE: PNC) is one of the largest diversified financial services institutions in the United States, organized around its customers and communities for strong relationships and local delivery of retail and business banking; residential mortgage banking; specialized services for corporations and government entities, including corporate banking, real estate finance and asset-based lending; wealth management and asset management.
Share this article: