Storm Hits Phoenix _ Flash Floods, Slowed Air Travel
August was 2nd hottest on record for Phoenix.
PHOENIX — Monsoon storms hit the Phoenix area Monday night that knocked out power to thousands, slowed air travel, and stranded motorists in flash floods. Metro Phoenix weather in August typically goes like this: monsoon storms with walls of blowing dust, a few bouts of heavy rain, and winds that topple trees and knock out power.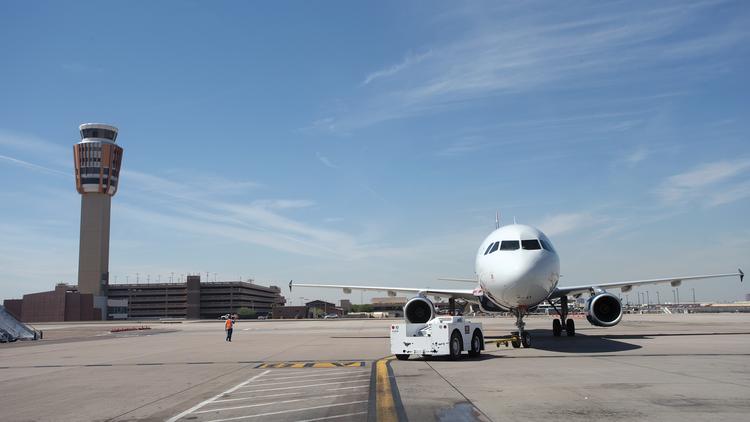 Phoenix Sky Harbor International Airport says takeoffs and landings were suspended for more than an hour, a terminal roof was damaged, and part of a shuttle train's operation was temporarily halted. Among them were flash flooding on roadways that prompted the rescue of numerous stranded motorists, widespread car crashes, and reports of downed power lines and fires. Everyone remembers the record-high temperature of 117 degrees on Aug. 14 (followed by a record high of 115 the next day), but that same weekend featured four straight days of record warm low temperatures. As a result, it should come as little surprise that 2015 saw one of the hottest Augusts on record in Phoenix, according to National Weather Service statistics. The average temperature of 96.8 degrees (determined by adding the average high and low temperature and dividing by two) places second in that category. "It was grueling," University of Arizona climate scientist Mike Crimmins said. "It's like a cold snap in the Midwest in the middle of the summer.

Average high temperatures for the first week of September typically sit at 103 degrees, and the current forecast calls for highs at or a little below that figure by the end of the week.
Share this article: