Suspect Held in Shooting of Long Island, NY, Police Officer
Long Island Officer Shot During Stop In Serious But Stable Condition.
Officer Mark Collins was shot just before midnight Wednesday while confronting a suspect who fled a traffic stop at Mercer Court off Jericho Turnpike in Huntington Station, officials said.A man who survived a 2014 drive-by shooting was accused Thursday of opening fire on a "hero" Long Island gang unit cop, leaving the officer with serious wounds. Collins, a 12-year veteran assigned to the Gang Unit in the Second Precinct, was in plain clothes and driving an unmarked vehicle when he stopped the car, police said. "The officer had a confrontation with the suspect, the suspect shot Officer Collins twice," said Suffolk County Police Commissioner Edward Webber. "One bullet hit him the neck.

Collins, who works for the Suffolk County's crime section gang unit, was conducting a routine traffic stop in an unmarked police car when the suspect whipped out a pistol and opened fire, sources said. He said Collins "confronted evil and fortunately, angels were on his side." "While we are at home, sleeping comfortably in our beds, these officers are out there working to apprehend the people who are doing harm," he said. "We are grateful tonight that the officer has a good prognosis." Webber said the suspect was apprehended about an hour after the shooting and that charges against him were pending. On Thursday afternoon, police said Sheldon Leftenant, a 22-year-old Huntington Station man, had been charged with attempted aggravated murder and resisting arrest in connection with the shooting. At an early morning news conference at Stony Brook University Hospital, where Collins was brought by police helicopter, Suffolk County Executive Steve Bellone said the officer was in "serious condition" and remains in a medically-induced coma in the intensive care unit. Of 496 arrests, police had made made by Dec. 11, 59 were of gang members, Newsday reported at the time. "While everybody's home in their bed sleeping, we're out there trying to take the bad people off of the streets, and this is one of the risks that we face every single day and night," Mr.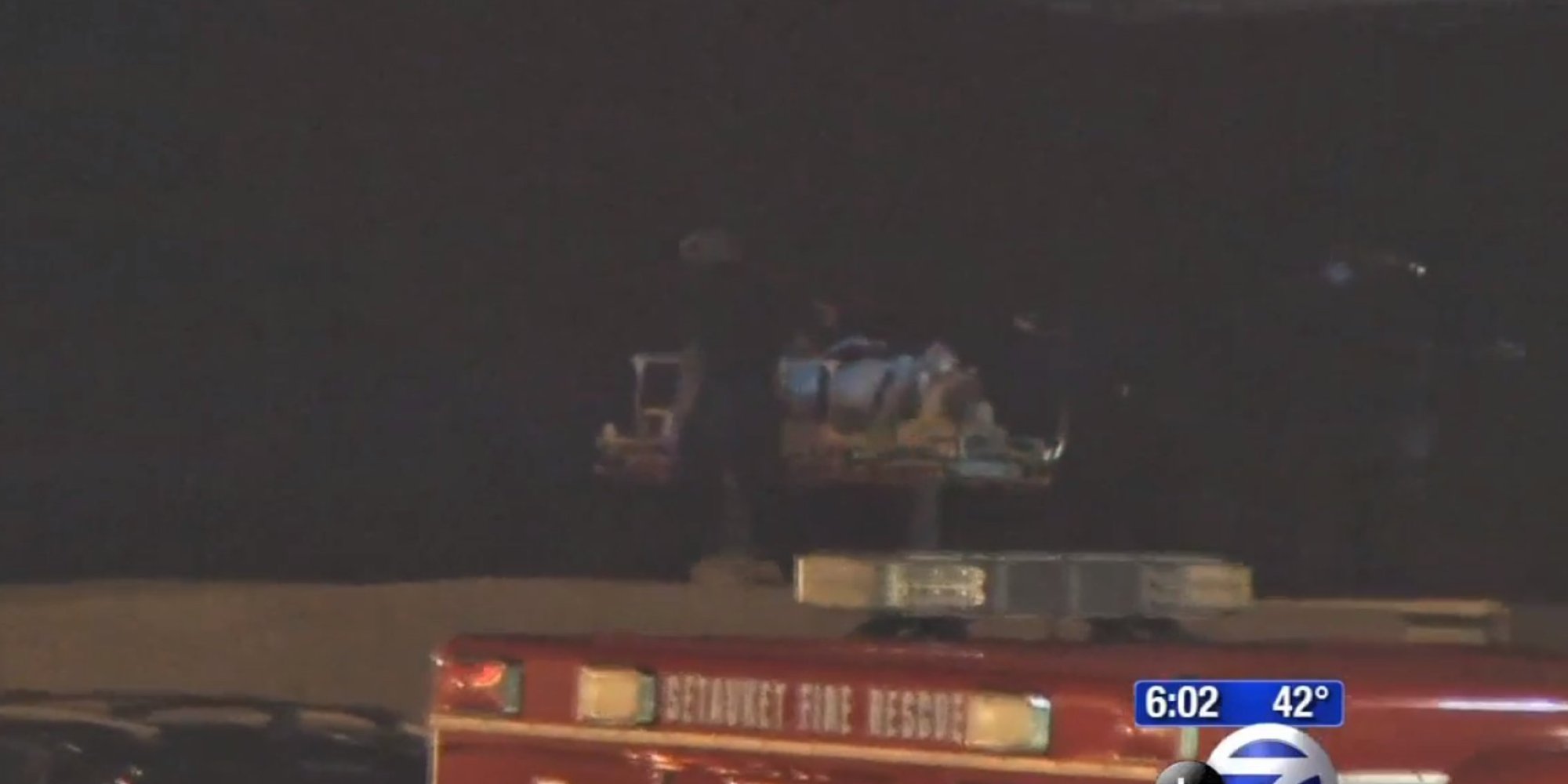 Share this article: