Sports
"Almost Lost Ten Grand": Jackie Chan Placed a Bizarre Basketball Challenge With Son Jaycee Once
Jackie Chan is known for his incredible martial arts and action stunts in movies. He is one of the biggest action heroes in the world of cinema. However, other than being a tremendous martial artist, he is also a very shrewd person.
In his book, Never Grow Up, Jackie Chan revealed an incident from his son's childhood. During Jaycee's childhood, the father and son had a basketball challenge worth $10,000.
ADVERTISEMENT
Article continues below this ad
What was the challenge about? Moreover, who won the challenge? Let's find out.
Jackie Chan challenged his son on the basketball court
Jackie Chan is certainly one of the greatest martial artists, but does he know much about basketball? Nevertheless, the challenge was made by the father.
Jackie Chan recalled, "When I was away, I'd get reports from his mother that Jaycee was getting very good at basketball, that he could make amazing three-point shots." Moving on, when Chan arrived in LA, he challenged his son.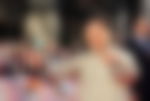 Chan put the challenge and said, "A thousand American dollars for every shot you make in ten attempts. If you make ten three-point shots, that's ten thousand. But if you miss one, the whole thing's off." Chan continued, "He liked the sound of that and stood at the three-point line. I tossed the ball to him, and he made the shot. I tossed him the next ball. Pass, tap, basket; pass, tap, basket. Not bad, nine in a row."
DIVE DEEPER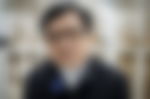 However, after the ninth shot, Chan played a clever trick with his son. Chan confessed, "I deliberately didn't throw the last ball to him for the last shot but rolled it along the ground. He hadn't expected that and had to bend to pick it up. When he stood up again, his position had shifted slightly, and he missed the next shot." In the end, Chan took a sigh of relief and jokingly said, "Ha-ha, I almost lost ten grand to you!"
What happened in challenge 2.0?
Even though Jaycee Chan lost the challenge the first time against his father. But the then-child Jaycee didn't give up. Jackie Chan came up with the same challenge again a few months later. But what happened this time? Did Jaycee win the challenge this time? Or he once again lost it to his father? 
ADVERTISEMENT
Article continues below this ad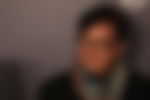 Chan wrote, "This time, I'll throw you the ball properly ten times, and if you sink all ten shots, I'll give you ten grand." And this time, he successfully completed the challenge and won $10,000.
Moreover, Chan continued, "His mom got a piece of paper, wrote, 'I owe my son ten thousand,' and made me sign it." And the amount was eventually paid when Jaycee turned 25. 
ADVERTISEMENT
Article continues below this ad
Watch This Story: Hero of Mine Arnold Schwarzenegger Bowed Down to the Martial Arts Legend Jackie Chan During Their Iconic Reunion in 2019
That was a fun father-son challenge which eventually resulted in the son's victory. Have you ever gotten into any such fun challenges with your family or friends? If yes, let us know some of your fun challenges in the comment section.