Sports
Anderson Silva Urges Fans to Give "Credit" to Jake Paul: "He's Very Determined and Training Hard"
Ever since Jake Paul entered the realm of boxing, he's got everyone talking. Although 'The Problem Child' holds a perfect record of 6-0-0 with having 4 of them coming via clean knockouts. Having said that, the YouTuber-turned-boxer isn't taken seriously by the boxing faithfuls. His obnoxious off-court antics definitely play a role in people drawing negative conclusions about him. Of the 4 knockouts he holds under his belly, two of those came from defeating the UFC fighters, Tyron Woodley and Anderson Silva.
Yet the fans have always thrown the 26-year-old under the bus with accusations of fixing the matches. However, a few others had faith in his boxing prowess. The UFC commentator Joe Rogan defended Paul's 'legit' victory early on. And now, the former UFC Middleweight champion, wants the people to put some respect in Jake's name. Silva spoke out on his loss and revealed where exactly he fell short against 'The Problem Child'.
Anderson Silva hails 'amazing' Jake Paul
ADVERTISEMENT
Article continues below this ad
The 47-year-old recently spoke with TMZ and reflected on his upset against Jake Paul and came out clean that he lost the bout fair and square. Moreover, Anderson Silva believes that 'The Problem Child' is left underappreciated by the people. "The people don't give credit to Jake… Jake is a very young guy, he's very determined and training hard every day," said Silva.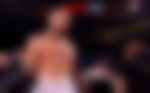 He went on to explain where he lost the bout and how he deals with it. The Brazilian stated, "I didn't have the strategy correct and I lost the fight and that's amazing because I continue to learn, continue to accept the new technique with my coach, and that's great."
Joe Rogan advocated for this on his podcast a long time ago and expressed confidence in Paul's talents. He even provided a breakdown of what truly occurred and why people believe the fight was staged.
Joe Rogan believed in 'The Problem Child'
During episode #1892 of the JRE, the UFC commentator went on to refute the naysayers and defended Jake Paul's rightful victory. Joe Rogan said, "I just want to explain to people this is what happened. Anderson moved forward to Jake Paul, and Jake Paul hit him with sort of a stepping jab and caught him right on the chin. And when he caught him on the chin, Anderson Silva was falling backwards and then he leans away from the right hand, and he goes down."
ADVERTISEMENT
Article continues below this ad
He further added it was the left hook that did the job, but it wasn't captured well in the frame. "He was down from the punch. But it looks like the right hand doesn't connect, but the left hand is what's f**ked him up."
Additionally, the 55-year-old thinks it is inappropriate to denigrate Jake Paul merely because he is a YouTuber. The 26-year-old is also referred to by him as a legitimate boxer. "That dude hits f**king hard, and for anybody to say he doesn't hit hard because he's a YouTube star… If this guy was not a f**king YouTube star and he was some dude who went out there and flatlined Tyron Woodley with one punch and just knocked down Anderson Silva in the f**king eighth round… Come on, son. I mean that is legit as f**k. Anybody that says that's not legitimate is crazy. He cracked him."
ADVERTISEMENT
Article continues below this ad
Having said that, Jake Paul is now entering the world of MMA. Will he be able to showcase the same brilliance here as well? Let us know your thoughts in the comments below.
Watch this story: MMA News Round-up: Rogan Shares His Post-Divorce Plans, Dana White Speaks Out About His Personal Life, Nate Diaz Exposes the Paul Family