Business
Brazil monetary council will not discuss inflation targets -minister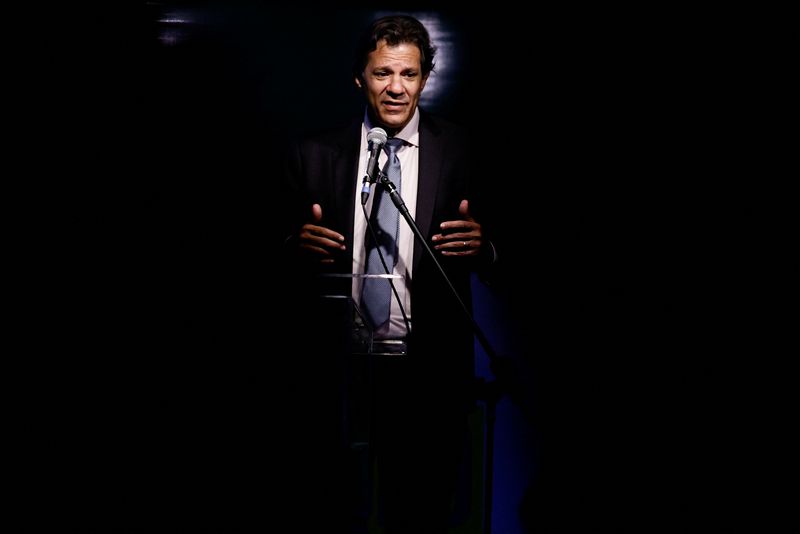 © Reuters. FILE PHOTO: Brazilian Economy Minister nominee Fernando Haddad speaks during a news conference in Brasilia, Brazil December 13, 2022. REUTERS/Ueslei Marcelino

BRASILIA (Reuters) – Brazil's Finance Minister Fernando Haddad said on Tuesday that the National Monetary Council, the government's top economic policy body, will not discuss changing inflation targets at its monthly meeting on Thursday.
Haddad told reporters the topic is not on the agenda.
Brazil's finance chief also stressed the need to harmonize fiscal and monetary policies while predicting that over time the central bank would see that interest rates are too high.
The comments come a day after central bank governor Roberto Campos Neto said the monetary authority did not propose the government increase its inflation target in a bid to make decisions over rates more flexible, denying rumors since last week that the target might be boosted.
Haddad also defended more closely aligning monetary and fiscal policies, emphasizing that failing to harmonize them would make both the government and the central bank's top goals more difficult to achieve.
Even Campos Neto has recognized that fiscal adjustment measures announced by economic policymakers last month go in the right direction, Haddad noted.
"As results come in, I'm sure this will help monetary (policymakers) conclude that we might have an interest rate at the moment that compromises the country's objectives," said Haddad, who described Brazil's inflation rate as "more comfortable" than current borrowing costs.