Sports
Former Boilermaker George Karlaftis Kansas City Chiefs Win Super Bowl 57
{{ timeAgo('2023-02-12 21:49:36 -0600') }}
football
Edit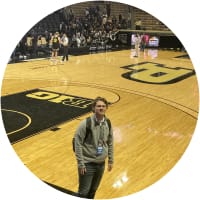 Dub Jellison
•
BoilerUpload

Staff Writer
In his first professional season, former Purdue defensive end George Karlaftis is a Super Bowl Champion. Karlaftis and the Kansas City Chiefs defeated the Philadelphia Eagles 38-35 in Glendale, Arizona tonight. Karlaftis made history in the win as well, becoming the first Greek born NFL player to win a Super Bowl.
Karlafits is the 43rd Purdue product to play in the Super Bowl. The Boilermakers have had a representative in the Super Bowl in 23 out of the last 24 years, including Karlaftis' appearance this year. The Chiefs' win also gives Purdue a Super Bowl champion in back-to-back seasons after Brycen Hopkins won last year with the Los Angeles Rams.
Purdue's "Den of Defensive Ends" is no stranger to producing Super Bowl champions, as Karlaftis becomes the fifth member of the exclusive group to secure a ring. The four others were Keena Turner, Rosevelt Colvin, Cliff Avril and Rob Ninkovich.
Karlaftis caps off a stellar rookie year with the Chiefs on top. The West Lafayette High School alumnus finished the season with six sacks, which was third most among rookies this year. He also racked up 33 total tackles, including eight tackles for loss and registered 11 quarterback hits during his debut season in Kansas City.
With NFL MVP Patrick Mahomes under center, Karlaftis could be contending for more Super Bowl wins in the years to come.