Technology
Google Workspace is apparently the best choice for keeping your workplace secured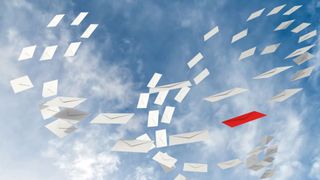 (Image credit: Evannovostro / Shutterstock)

A new study has claimed that Google Workspace is the most secure cloud-based email provider around.
At-Bay's research analyzed data from roughly 40,000 individual SMB policyholders over a four-year timeframe, finding the organizations which used cloud-based email products experienced "significantly fewer" security incidents compared to those using on-premise email infrastructure. 
In fact, Google Workspace customers were said to have had 40% fewer security incidents compared to the category average.
Workspace and Mimecast
Elsewhere, Mimecast came out on top when identfying the platform associated with the lowest number of security incidents involving email. 
On average, customers that use Mimecast experienced 22% fewer incidents compared to the average, with the platform 53% more effective at preventing incidents than the unnamed worst performer.
That being said, Sophos, Intermedia, Appriver, and Proofpoint, were all said to have been performing quite well during this timeframe. 
All of this prompted At-Bay's GM of Security Services, Adam Tyra, to recommend businesses transition to a cloud-based email solution "as soon as possible", and "certainly before current in-use solutions reach end-of-life status". 
"While there are costs associated with migrating to the cloud (i.e., financial and temporary productivity losses), those costs are dwarfed by the value of the risk reduction gained from the change," Tyra added.
He also said that organizations should "seriously consider" implementing a market-leading email security solution, as the benefits were clearly visible in the report. 
"For those who opt for Microsoft 365, we recommend an add-on email security solution," Tyra concluded. "Based on our data and expertise, Microsoft's Defender (the product that provides security for email, not the product that provides endpoint (opens in new tab) protection) or a top-performing email security solution like Mimecast are the best options."
Email remains the number one global attack vector, with billions of phishing emails being sent out daily across the world.
Via: VentureBeat (opens in new tab)