Sports
"Guilty Until Proven Innocent": Update on Michael Irvin's Case Leaves the NFL World Grappling for Answers
Days after Michael Irvin was mysteriously dismissed from the NFL Network's Super Bowl Week coverage, an update on his case came to light. Initially, fans weren't sure of the circumstances that led to the league's decision to pull Irvin out, but now, the full picture is beginning to emerge.
Ahead of Super Bowl LVII, ESPN and the NFL Network removed the former Cowboys WR after a strange incident, reportedly involving a young woman came to public knowledge. Here's how the situation has progressed ever since.
Michael Irvin did not enjoy the Super Bowl week like the rest of the NFL world
ADVERTISEMENT
Article continues below this ad
According to reports Michael Irvin allegedly interacted with a young woman in his hotel lobby. Consequently, the woman complained about Irvin's conduct during their reported interaction. But the WR vehemently denied any wrongdoing. He called the short interaction "friendly." The former receiver also mentioned that he was inebriated at the time and doesn't recall much. Irvin stated that he was baffled by the situation, emphasizing they'd only interacted for about 45 seconds.
DIVE DEEPER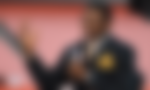 Now, according to TMZ, a Judge has ordered video footage of the incident to be turned over.
Irvin's lawyer filed a motion that stated that the hotel where the alleged incident occurred would have to send the footage of the interaction to Irvin. Levi McCathern, his lawyer, believes that this could help in exonerating Irvin. The judge granted the motion, stating that the footage should reach the former WR by February 20. Here's how the NFL world reacted to this update.
Fans shared their thoughts on Irvin's case
Fans across the board had very similar reactions to the update. Many expressed their disappointment with regard to how the situation was handled. These users had firm opinions.
Another user is not sure about the outcome.
I hope the tape clears him.(But I don't think it will resolve things one way or the other)

— Nothing Special (@Endtimes905) February 16, 2023
Other fans supported Irvin by saying:
ADVERTISEMENT
Article continues below this ad
ADVERTISEMENT
Article continues below this ad
Apart from handing over the footage, the motion also had other demands.  This included the name of Irvin's accuser, employee names, and the names of anyone who might have complained against the WR.  After the incident, Michael Irvin subsequently sued the hotel and his accuser for defamation, seeking $100 million in damages. The NFL world will have to patiently wait for a concrete update on Irvin's case.
Watch This Story: Watch: Tom Brady Car Collection And You'll Realise He Is Not Just The GOAT of the GridIron