Sports
'He Didn't Care at All' – 'Lazy' and 'Talented' Roger Federer's Bold Attitude Once Astounded Veteran Swiss Player
Former Swiss tennis star Roger Federer is among the top players in the history of the sport. While he achieved numerous milestones in his long career, there were a few who already knew he was going to be a great player. Federer started as any other young tennis aspirant and climbed his way to the top. Meanwhile, former Swiss tennis star Marc Rosset recalled a weird thing about Federer from the first time he practiced with him. Here's what he said.
Marc Rosset on his first practice with Roger Federer
It is a dream opportunity for young tennis aspirants to get a chance to practice with star players on the tour. They naturally put in extra effort and are under a lot of pressure. However, when Rosset faced Federer in his early days for a practice session, he noticed something completely different.
ADVERTISEMENT
Article continues below this ad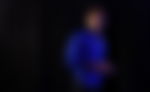 Recalling the time, Rosset said on the Acast tennis podcast, "I remember the first time I practiced with him. He was the new talented guy in Switzerland, but he was so lazy." He further added,  "Usually when you practice on the tour as a young guy you are a little bit stressed, you want to play good, you're very nervous. The guy came on the court like he didn't care at all. I was like, 'Wow.'"
DIVE DEEPER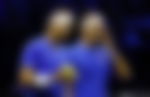 Today we know Federer for his lazy elegance. The 20-time Grand Slam champion used to make some fantastic shots look very easy.
Federer looks back at his glorious career
ADVERTISEMENT
Article continues below this ad
Roger Federer ended his career as the third-highest Grand Slam winner. The Swiss maestro has 20 Grand Slam titles to his name and is only behind Rafael Nadal and Novak Djokovic on the list. Federer finally surrendered to his pestering knee issue.
Federer returned to play the Laver Cup one final time in the year 2022. While there has been a lot of talk about Federer and his career, the legend himself spoke about life after his retirement. Federer revealed that he feels lucky to be part of the tennis world for 24 years.
WATCH THIS STORY: Serena Williams pays tribute to Roger Federer.
ADVERTISEMENT
Article continues below this ad
There are chances of Federer returning to tennis as a commentator. The 41-year-old is in talks with BBC for a broadcasting role in the Wimbledon Championship. It will be interesting to see if the talk materializes.