Sports
"It Kills Me to This Day": Despite Having 3.7M Followers on Instagram, Paige Spiranac Reflects on One Regret She Has in Her Life
There is nothing that Paige Spiranac hasn't achieved yet. From becoming Maxim's Sexiest Woman Alive to being the most searched female golf entity in the world, she has accomplished almost everything she yearned for. Or at least, that's what everyone had believed till now. 
However, the new episode of her Playing a Round with Paige Renee podcast tells another story. 
A dream that Paige Spiranac didn't get to fulfill
ADVERTISEMENT
Article continues below this ad
It is not a secret that social media was not the profession Spiranac dreamed of. It was to become a successful athlete. After failing to achieve a career in gymnastics due to multiple injuries, she chose golf so that she could become a world-renowned player, and getting an LPGA card and playing in at least one event was the way to do it.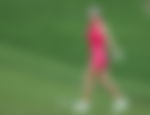 "Do you wish you played on the LPGA Tour?" A follower of the 29-year-old had sent the question to her for the latest Q&A episode of her podcast. "Yes, I always wanted to be a professional athlete," she answered. "And it kills me to this day that I never made it," she added.  
Even though Spiranac, who has 3.7 million Instagram followers, has played professionally, she has never played on the American Tour. Hence, one could feel her pain while she answered that question. Furthermore, she explained the story of her failed professional career. How homeschooling and later college golf led her to feeling exhausted. The golf influencer also explained how hateful comments from people affected her game. 
Paige Spiranac is the most successful golf influencer right now. However, she explained that if she was given a choice to pick her current job and play in the LPGA Tour, she wouldn't have to double-guess. "I would probably pick the LPGA Tour because that was just a goal that I've always wanted to achieve. And it was a dream of mine," the ex-pro revealed. 
ADVERTISEMENT
Article continues below this ad
Has Spiranac ever won a golf tournament as a professional? 
'Sexiest Woman Alive,' 'Golf Beauty'… There are a lot of nicknames Paige Renee Spiranac has earned throughout her career. Although 'Best Golfer' was never one that she achieved, many athletes she played with later revealed that she plays well. Her one victory from the Cactus Tour is also proof that Spiranac is not only good with words but also with clubs.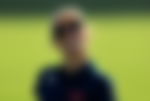 Paige couldn't earn an LPGA card when she played professional golf. However, that doesn't make her any less of a golfer. Do you think she could have earned one if she didn't choose to be an internet influencer? Let us know what you think in the comments below.
ADVERTISEMENT
Article continues below this ad
Watch This Story: 'Rolled Up With My Mom': Paige Spiranac Makes a Crazy Confession in a Stunning Outfit