Sports
Long-Rumoured Metroid Prime Remastered Is Finally Available on Nintendo Switch
Metroid Dread was a pleasant surprise, and before that Nintendo announced Metroid Prime 4, which we have yet to see more of. The last fans heard of that game, its production was being restarted and the Retro Studios was taking charge of it.
While that was all good and dandy, what about those games that should not have taken this long? What of Metroid Prime Trilogy Remasters?
There was news all around a while ago that these three games were in development for Switch. We never saw even a hint of them from Nintendo. But that has changed with this recent Nintendo Direct!
ADVERTISEMENT
Article continues below this ad
Metroid Prime Remaster has been released for Nintendo Switch!
During the latest Direct, Nintendo finally announced the Remaster of its classic first-person shooter Metroid Prime. The game stars Samus Aran as she explores an uncharted planet, step by step earning new abilities and unlocking new areas.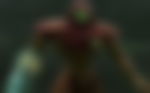 The game has been shadow-dropped on Nintendo's eShop today and would be getting a physical launch in February. From the trailer itself, it was pretty evident that Nintendo has significantly improved the visuals of this game.
Other than those improved visuals, this new version also comes with improved controls that use town sticks. It was also mentioned that players would be able to enable older control options, and maybe even motion controls taking advantage of the console's gyro sensors.
The game is your classic Metroid title but from a first-person perspective. You are dropped onto a planet where you defeat the titular creatures and escape that planet.
For those interested in buying it, Metroid Prime remastered is available for purchase on the Nintendo Switch eShop for a price of $39.99.
ADVERTISEMENT
Article continues below this ad
What about the other two games?
While this remastered version has been announced, fans cannot help but wonder when they would see the two sequels. It has been said before that the whole trilogy is coming to this console.
So we just have to wait patiently and see if Nintendo reveals those games later this year. The other two games were launched for only the Nintendo Wii console, while the first one was launched for both GameCube and Wii.
ADVERTISEMENT
Article continues below this ad
WATCH THIS STORY: Ranking The Highest-Selling Nintendo Games of All-Time
We cannot help but wonder if that plays into the process of remastering these games for the Switch console.