Sports
NASCAR Driver Max Gutierrez Pays an Emotional Tribute a Month After Tragedy
In late January, tragedy struck the NASCAR community owing to an off-track incident. As it turned out, Truck Series driver Max Gutierrez was involved in a highway accident. The good news was that Gutierrez survived after a hospital visit. The bad news was that the accident claimed the life of his younger brother, Federico Gutierrez. Apparently, the siblings were driving down the highway in their Porsche when they collided with a Ford pickup truck.
Now, the sole survivor of the accident will be racing in the Truck race at Las Vegas Motor Speedway. As per reports, he will be paying a tribute to his late brother on his #22 AM Racing truck. The Gutierrez family is still reeling from the loss of the 17-year-old Federico "Fico" Gutierrez.
ADVERTISEMENT
Article continues below this ad
As per reports, the younger sibling was pronounced dead at the scene of the accident. Naturally, there was an outpour of sympathy and everyone wanted to pay their respects to the family during their tough time.
DIVE DEEPER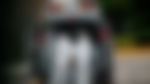 ADVERTISEMENT
Article continues below this ad
What to expect from Max Gutierrez in the NASCAR Truck race?
Apparently, this will be Gutierrez's fifth Truck Series start, though this is an emotional time to kick off his 2023 campaign. He made his debut in 2022, finishing 26th in his debut race. However, his second race was much more impressive, as he finished 8th at the Nashville Superspeedway. Prior to this, he competed in the ARCA Racing Series and actually delivered some decent results. It was in the ARCA Series East, where he won his first-ever race in 2021 at New Smyrna Beach.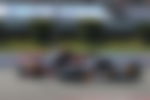 His other accolades include winning the 2018 Truck Mexico Series championship. In addition to that, he was the winner of the 2020 Mexico Challenge Series. For the moment, Gutierrez will be focused on his first Truck race of the 2023 season. At the same time, he will want to deliver a good result and dedicate it to his late brother.
ADVERTISEMENT
Article continues below this ad
WATCH THIS STORY: NASCAR Fans Fume as Truck Race Finishes Under Questionable Circumstances at Daytona With a Zane Smith Victory