Technology
New Xiaomi Mijia Robot Vacuum 3S unveiled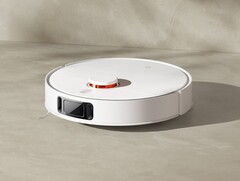 Xiaomi has revealed the Mijia Robot Vacuum 3S in China at Youpin. Using dual rotating heads, the robot can vacuum with up to 4,000 Pa suction power and mop. The gadget uses LDS navigation and stereo obstacle avoidance technology to move around your home quickly and safely, and you can control the device with voice commands.
The Xiaomi Mijia Robot Vacuum 3S will shortly launch in China at Youpin. The flagship model will have up to 4,000 Pa suction power and dual high-speed rotating mop heads for deep stain removal. You can select from three intelligent water levels, and water locking material enhances the mop's cleaning power.
Onboard LDS navigation helps the Mijia Robot Vacuum 3S to plan an efficient route, and 3D stereo obstacle avoidance technology prevents the gadget from bumping into objects around your home. The robot has heavy-duty wheels to help it climb up to 2 cm (~0.70-in), which could help it move between rooms. Plus, its 97 mm (~3.82-in) tall body allows it clean underneath furniture pieces.
You can receive OTA updates via the Mijia app, where you can adjust the settings of the 3S robot vacuum; alternatively, you can control the gadget using Xiao AI voice commands. Support for the Mijia ecosystem enables you to trigger the robot vacuum using other smart home gadgets; for example, the robot vacuum could start cleaning when you lock your smart front door behind you. The Xiaomi Mijia Robot Vacuum 3S will cost 1,799 yuan (~US$261). It is unclear precisely when the device will launch and whether the company intends to sell it in other markets.
Related Articles
Polly Allcock – Tech Writer – 1183 articles published on Notebookcheck since 2021
I've been interested in technology for as long as I can remember. From a young age, I have loved gadgets and understanding how things work. Since graduating, I have worked for several technology companies across FinTech, AdTech and Robotics.
Polly Allcock, 2023-03-16 (Update: 2023-03-16)