Entertainment
Steve Vai's childhood home practice rig is up for sale – but it's not what you think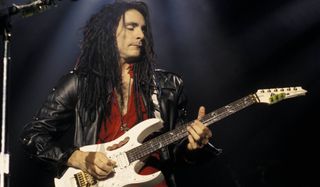 (Image credit: John Lynn Kirk/Redferns)

In the past, whenever electric guitar virtuoso Steve Vai found himself with a run of dates on the East Coast, he'd typically set up shop at his parents' house in Long Island, New York.
There – in the setting where he first learned guitar – he'd practice for his forthcoming shows with a rig far more impressive than that on which he first learned the instrument he'd eventually master.
Now, the gear that made up that "childhood home practice rig" is being sold on Reverb.com (opens in new tab). 
"Not too long ago, I visited my childhood home on Long Island," Vai explained to Reverb (opens in new tab), "and I realized that, through the years, I would leave gear there that I would use when I was in Long Island for all sorts of different things."

Chief among this gear stash is a 1998 Ibanez JEM7V-WH Vai signature guitar that the maestro initially kept by his side on tour for hotel practice. Boasting an ebony fretboard, the guitar later found its way to Vai's parents' home. 
Vai used the guitar – which is signed by him on both the back of the headstock and the back of the body – extensively at home, telling Reverb (opens in new tab), "I put a lot of hours on it when I was in New York."
With that unique association and provenance, unsurprisingly, comes great value. The guitar is currently listed for just under $50,000.

While at home, Vai ran the JEM7V-WH into another one of his signature products, a Carvin Legacy II 2×12 combo guitar amp. 
Said to be (opens in new tab) in "near mint" condition, the Vai-owned amp is currently valued at $7,999.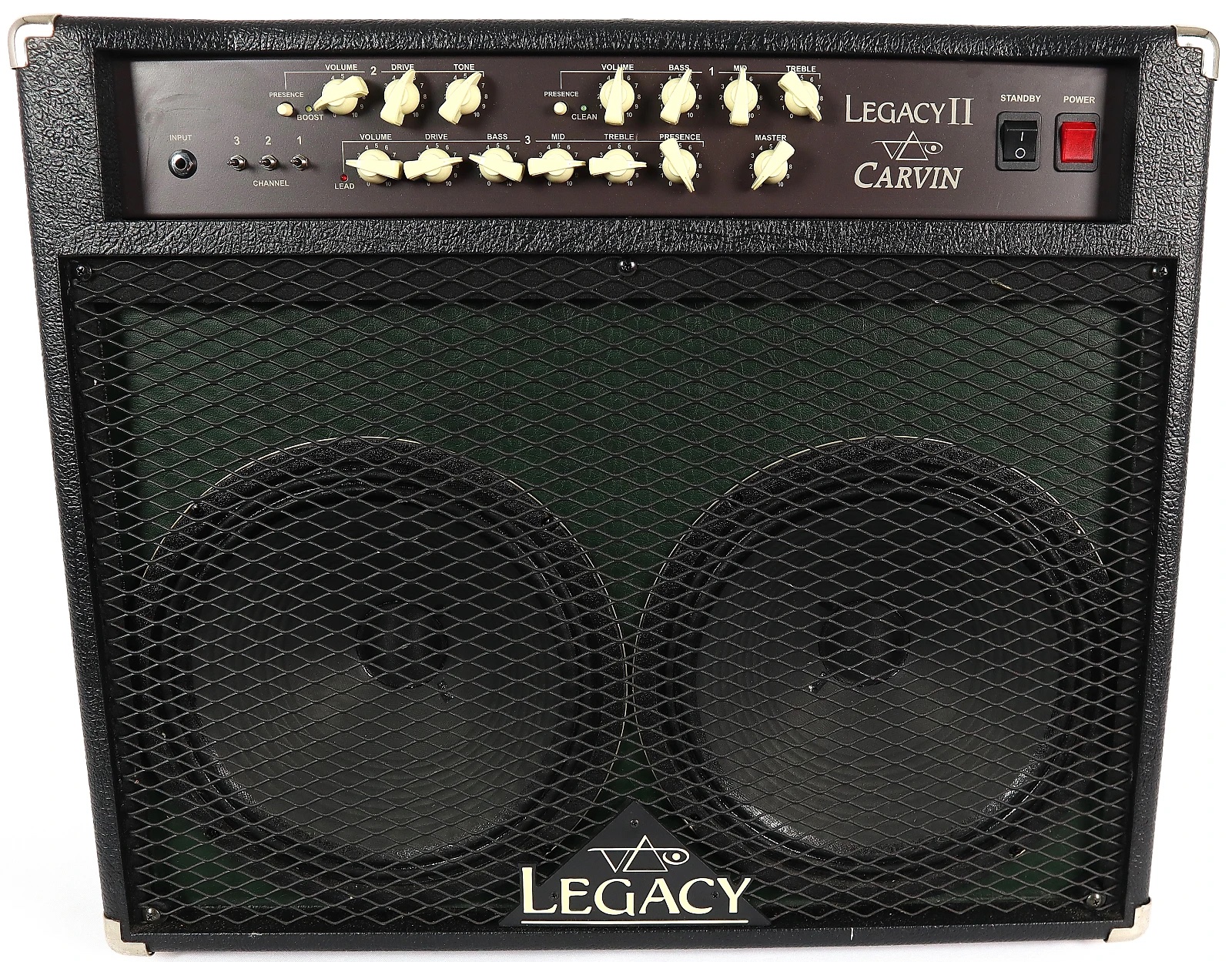 Also up for sale are three pedals Vai used while practicing at home – a Boss DS-1 distortion pedal, a Boss DD-5 Digital delay pedal, and a Dunlop Crybaby 95Q wah pedal.
Each pedal is said to be in "very good" condition, and comes with a listed value of $499.
Last but not least in the collection is a modded, Vai-owned Stratocaster signed by all five guitarists from the Generation Axe tour – Vai, Yngwie Malmsteen, Zakk Wylde, Nuno Bettencourt and Tosin Abasi.
The guitar features a scalloped fretboard, and a control set augmented by a mid frequency-boosting mini-toggle switch. 
Though it's missing its original tremolo bar, the guitar is otherwise reportedly in good condition, and currently boasts a listed value of $8,999.

The Vai practice rig sale is being hosted on Reverb by All Music Inc's Musicdungeon, with more Vai-owned gear also available for purchase at the shop's online page (opens in new tab).
For more about the practice rig sale, visit Reverb (opens in new tab).
Thank you for reading 5 articles this month*
Join now for unlimited access
US pricing $3.99 per month or $39.00 per year
UK pricing £2.99 per month or £29.00 per year 
Europe pricing €3.49 per month or €34.00 per year
*Read 5 free articles per month without a subscription
Join now for unlimited access
Prices from £2.99/$3.99/€3.49