Sports
Terence Crawford Trolls 'Haters' With Latest Tweet
Terence Crawford is a well-known name in the boxing world. He is a three-time WBO champion and two-time lineal champion. He has also become the undisputed champion of the WBA, IBF, WBO, and WBC. Recently, Crawford posted a tweet in which he mentioned how much he loves his haters, saying that he sometimes gets on social media just to see what they have to say because he's bored.
People had mixed reactions to this tweet. Some were supportive of Crawford, while others criticized him for not fighting the best in the sport.
The Unfulfilled Promise of Errol Spence Jr. vs. Terence Crawford
ADVERTISEMENT
Article continues below this ad
Errol Spence Jr. and Terence Crawford are two of the biggest names in the welterweight division, but fans may have to wait a little longer to see them fight. Spence is set to face former welterweight champion Keith Thurman in April, which means the Spence vs. Crawford fight may not happen.
The two fighters were originally targeted for a November or December bout, but contract disagreements and disagreements over expenses and transparency led to the fight being postponed. Crawford claimed that two hedge funds offered guaranteed purses of $25 million for both fighters, but Al Haymon of Premier Boxing Champions wouldn't work with the investors. Spence later responded that he agreed to show Crawford all aspects of the deal, but Crawford couldn't answer where the money from the hedge fund was coming from.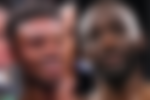 There have been many people suspecting that Spence is ducking Crawford, this includes boxing legend Bradley Jr. Spence's upcoming fight against Thurman won't involve the WBC, IBF, and WBA welterweight titles. Meanwhile, Crawford doesn't have a fight lined up and will need to keep an eye on the rising star Jaron Ennis, who recently won the interim IBF welterweight title.
According to ESPN, the WBA President Gilberto Mendoza has granted Spence a permit to fight outside his weight class, but he has 60 days from the Thurman fight to close a deal with Crawford. If no deal is made, Spence must defend his titles against the winner of Vergil Ortiz Jr. and Eimantas Stanionis.
DIVE DEEPER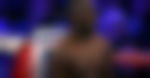 CrawFraud or Champion's Choice? The Divided Opinion on Crawford's Recent Actions
ADVERTISEMENT
Article continues below this ad
Some people were not happy with Crawford's recent actions. They are calling him out for not being willing to put everything on hold for an undisputed fight. They called him "CrawFraud" and accused him of taking the easy road and not fighting the best in the sport.
Others supported Crawford, saying that it was his choice to take the tune-up fight instead of the biggest fight in boxing. They argued that Crawford was the champion and had the right to make championship money.
Many fans wanted to see Crawford fight the best in the sport, such as Errol Spence. They felt that Crawford's resume was not strong enough. And that he needed to fight the best to be considered great. They pointed out that Crawford did not have a clear win over an elite 147-pound fighter. And that he was fighting Spence's leftovers.
ADVERTISEMENT
Article continues below this ad
Some fans did not hate Crawford, but they wanted to see him be great. They felt that Crawford's accolades were not enough to make him great. And that he needed to fight other greats to solidify his place in the sport.
Watch This Story– Terence Crawford's Journey to the Boxing Pinnacle