Technology
Who Will Build The Apple Car? Here Are The Possible Candidates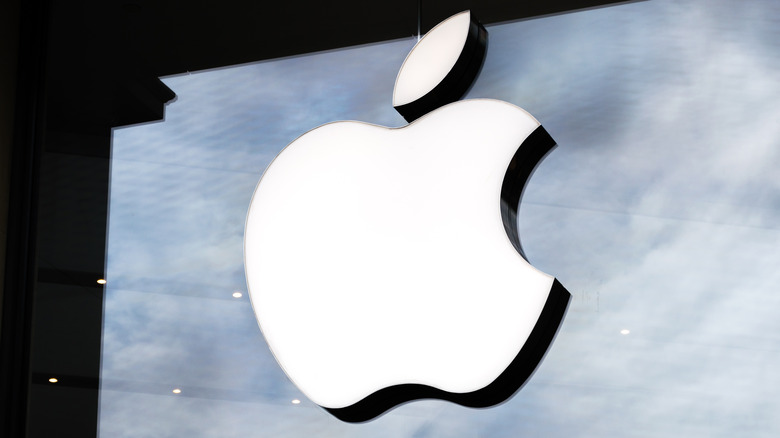 Robson90/Shutterstock
We've previously told you about Apple's car project code-named "Project Titan." The rumors started more than a decade ago when Steve Jobs toyed with the idea, as confirmed by Mickey Drexler, Apple's former board member (via Fast Company). Fast-forward to our current timeline and Apple is inching closer to making its dream car a reality. Even though Apple is keeping it hush-hush, we know that it will be an autonomous vehicle with the latest AI technology.
However, we all know Apple doesn't have experience in building cars, and it's probably one of the reasons why it's taking so long to unveil the car to the public. But behind the scenes, Apple has been secretly recruiting experienced automotive engineers to work on the project. Beyond that, Apple has considered a partnership with a few established auto manufacturers that could help it build the car. Let's dive deeper and take a look at the possible candidates that will build the Apple car.
Hyundai-Kia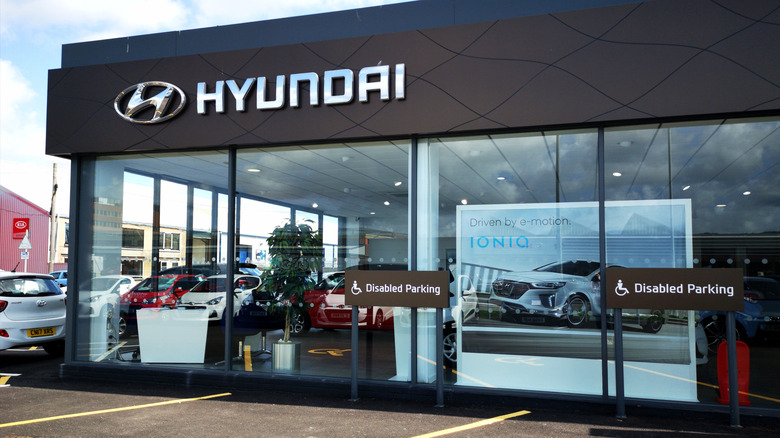 jax10289/Shutterstock
Rumors about Apple's joint partnership with Hyundai were first reported in January 2021 by The Korea Economic Daily. According to the report, Apple was working on a deal with Hyundai to develop an autonomous electric vehicle. Other sources disclosed to CNBC that Apple's self-driving car would be manufactured at Kia's facility in West Point, Georgia.
Barely a few weeks after word got out, Hyundai announced that its potential deal with Apple was off the table (via Reuters). Apparently, the talks with Apple caused internal divisions within Hyundai since some board members speculated about the company's direction to become a contract manufacturer for Apple's car — similar to how Foxconn manufactures the iPhone but Apple owns it.
But Hyundai could have told the media a potential deal with Apple wasn't happening for another reason. According to Bloomberg, Hyundai backtracked on its statement that it was negotiating with Apple to build its autonomous car a few hours after confirming it. For a tech company that thrives on secrecy, it's possible that Apple wasn't happy that Hyundai was telling its secrets to the public and compelled it to revise its statement and announce the deal was off a few weeks later.
LG/Magna Joint Venture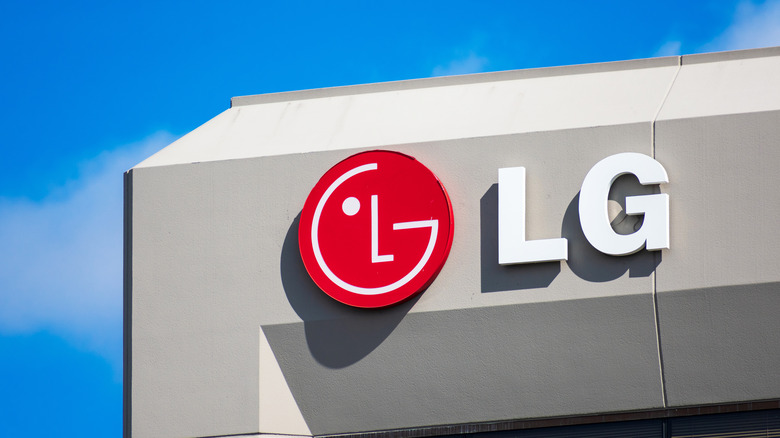 Michael Vi/Shutterstock
Back in 2016, rumors surfaced that Apple was planning to use Magna to build its car (via 9to5Mac). This was after a German publication reported that Apple had set up a top-secret facility in Berlin and recruited a team of engineers from German automotive companies. An anonymous source also confirmed to Bloomberg that Magna engineers had been collaborating with Apple's team in Sunnyvale.
Interestingly, The Korea Times reported that a joint venture between Magna International and LG was close to signing a contract with Apple to manufacture its car. This was two months after its talks with Hyundai were reported to be unsuccessful. The joint venture is known as "LG Magna e-Powertrain," and it was officially signed on July 28, 2021.
However, Magna International and LG have not yet confirmed if the joint venture was specifically to manufacture Apple's car, but it makes sense. Magna International has years of experience in supplying auto parts for Toyota, General Motors, BMW, Volkswagen, Kia, Hyundai, and Ford. On the other hand, LG could supply the batteries for Apple's electric vehicle considering it did the same for the Hyundai Kona Electric and Chevrolet Bolt EV.
Volkswagen
Before Apple launched the CarPlay in 2014, it partnered with Volkswagen to integrate the iPhone into the Beetle. It was known as the iBeetle, and it came with a docking station for your iPhone — drivers could download a special Volkswagen app on the iPhone to access features such as engine diagnostics, fuel economy, navigation, and hands-free phone calls. Basically, the iBeetle was like driving a car with CarPlay before it was officially released.
But Apple's relationship with Volkswagen didn't just end with the iBeetle. After Apple's partnership talks with Mercedes Benz and BMW to help it make a self-driving electric vehicle failed to materialize, it was Volkswagen that came to the rescue (via New York Times). Apple teamed up with Volkswagen to install its autonomous software in the Transporter T6 van for testing purposes, so it was only used to shuttle Apple's employees.
Going by their relationship history, it's possible that Volkswagen and Apple could team up again to make the Apple car. "Volkswagen is the most likely EV partner for Apple," Daniel Ives, the managing director and equity research analyst at Wedbush Securities, told Bloomberg. Ives also said that Volkswagen could be an advantage for Apple since it's making major strides in the EV market — and Apple's car could be an EV. However, Volkswagen's CEO is not sure if Apple will go ahead with its plan to make a car, but he's certain it will expand in the car software market (via Reuters).
Foxconn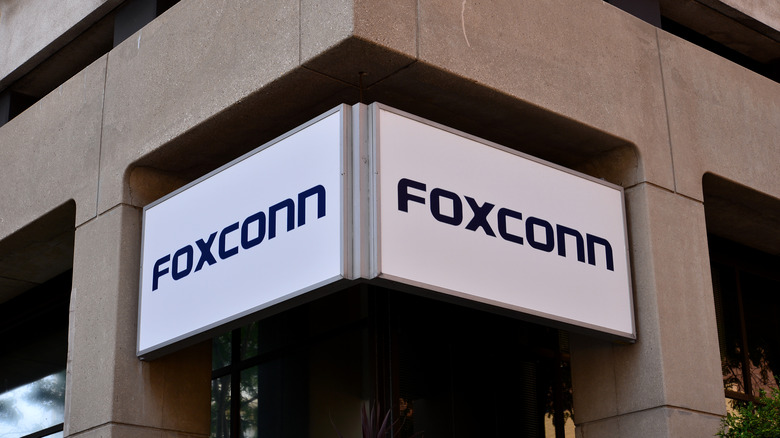 Tony Savino/Shutterstock
Foxconn, also known as Hon Hai Precision Industry Co. Ltd., is Apple's longest contract manufacturer for the iPhone. Since it closely works with Apple, Foxconn is a possible candidate that could build the Apple car, as suggested by Bloomberg. In fact, Foxconn has been venturing into the electric vehicle industry since 2021. Last year, the company signed a contract with Fisker to assemble its electric vehicles in the U.S. as soon as 2023.
Foxconn also partnered with Stellantis, an auto manufacturer, to supply semiconductors for electric vehicles. This deal came two months after it unveiled its first electric vehicle prototypes in Taiwan. "Our biggest challenge is we don't know how to make cars," Young Liu, the CEO and chairman of Foxconn, told the press when the EV prototypes were unveiled. However, with its recent interest in semiconductors and electric vehicles, Foxconn looks like a serious contender for "Project Titan".
Apple Could Make the Car Itself
Since Apple started working on its car project, it has poached top-level automotive engineers from other companies. For instance, Apple recruited Desi Ujkashevic who was an executive and engineer at Ford for over three decades, as reported by Bloomberg. It also hired the former vice president of Tesla's vehicle engineering, the vice president of Porche's chassis development, and top engineers from Mission Motors. The list goes on, and it looks like the Avengers of experienced automotive engineers have assembled.
In addition to that, Apple acquired a start-up that focused on self-driving technology (via The Verge) and leased buildings in Silicon Valley with Greek mythology code-names that could be related to "Project Titan." According to The Washington Post, Apple disclosed there could be up to 5,000 employees working on "Project Titan" when it pressed charges against its former engineer. If you consider the resources it has pulled for the project, it's possible that Apple could manufacture its self-driving vehicle in-house like Tesla.
Apple is planning to manufacture the car by 2025, but it could delay until 2028.